Our Manifesto
We're a company for the patients, the people and the professionals.
We are devoted to making a meaningful and sustainable difference in the health and wellness of employees.
Through professional, client-centric health and wellness services, we initiate the change that we want to see in healthcare. From preventative measures and healthcare screenings to chronic disease management and integrated fitness programmes, we positively influence the well-being and mindsets of the people we serve.
Our dedication to goodness drives us to work harder towards giving people happy, healthy work lives.
How are we different?
We are one of the only service providers to offer fully integrated workplace and wellness programmes. With over 2 decades' in the industry, we know how to meet your unique business needs, and we understand what your employees need to be happy and healthy.
High Quality Staff:
We have a network of over 600 highly skilled and qualified healthcare professionals made up of counsellors/social workers, dedicated Occupational and Primary Healthcare Practitioners, Biokeniticists, Dieticians, etc.
All staff are thoroughly screened and monitored
The doctors and nurses are paid highly competitive rates and benefits, and are provided with support services so we are able to attract and retain high quality staff
We host annual training programmes for opening professional development of skills
We have a database of replacement staff to ensure we always have sufficient resources to manage our services
Doctor Driven
Workforce Healthcare is headed by Doctor Malkin, who has experience in mobile screening, having screened 28000 employees for Transnet in a 12-month period, as well as provided Occupational Health in the mining sector to a number of mines, quarries and brick yards in the small to medium sized operations. He also established 10 clinics in the Eastern Cape, managing the health of 6 000 employees.
Support Structure
We have a network of 72 occupational health clinics and 9 mobile medical units equipped with state-of-the-art apparatus. Our logistics support services also ensure rapid turn-around times for delivery of medicine and stock to clinics.
Reporting Software Systems
Our advanced technological systems have been uniquely designed to provide accurate, timely data reporting that is easily accessible to all clients.
Management reports are in depth, risk based and meaningful, and we plan an annual programme, as well as report monthly on compliance to target
Reports are continuously monitored and effectively communicated
All information is centralised to avoid any duplication, loss or incorrect information
Affiliates

space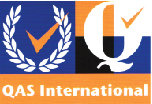 We are part of the Workforce group of companies, a leading, trusted provider of employment, training, healthcare, wellness and financial and lifestyle services to individuals and their employers.
Their human capital solutions include:
Temporary employment services
Permanent placement recruitment
Staff outsourcing and payroll management
Accredited Training and skills development
Disability solutions
Healthcare and employee wellness
Financial, insurance and lifestyle services
Business process outsourcing
Workforce Holdings Limited is listed on the AltX board of the JSE, employing over 1 100 permanent staff and paying approximately 35 000 temporary contractors weekly.